Wuxi Geological Drilling Participated in The Construction of Project "Chuan-Tibet Line"
Views:217 Author:Site Editor Publish Time: 2019-09-25 Origin:Site
In the Hongdou Village Industrial Park, a large truck with a loaded cargo is leaving for the Sichuan-Tibet line. The first batch of goods sent to Tibet Linzhi is in the truck. The main products are drill pipes and drill tools, which are specially provided for the railway construction project of Sichuan-Tibet Railway.
The Sichuan-Tibet Railway, with a total investment of 270 billion yuan, is the top priority of the National 13th Five-Year Major Construction Project and one of the five major routes for national planning.
Participating in the construction of major national projects such as the Sichuan-Tibet line will not only show the comprehensive strength of our drilling rig equipment, but also stimulate the innovation power of our enterprise.
Since the establishment in 2006, Wuxi Geological Drilling Equipment Co., Ltd Co., Ltd. has mainly produced domestic and foreign rope core drilling tools, drill pipes, core drilling machine, domestic and international standard diamond drill bits, etc. It has been developed from a processing enterprise that produces ordinary geological equipment in just over ten years. Become a high-tech enterprise with several national patents. The company has a market share of 30% in the industry, and its products are exported to South America, the Middle East, Central Asia, Southeast Asia, Africa and other regions.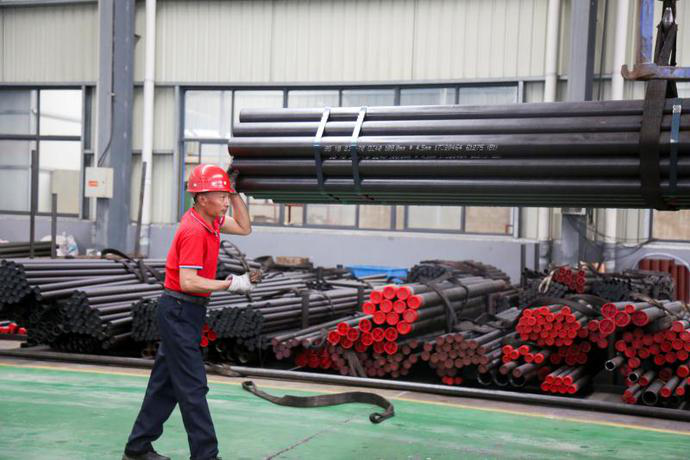 The products that tin drills sent to the Sichuan-Tibet line project are all "private custom". Let's see the main product – "high wear-resistant diamond drill bit", it is designed according to the characteristics of the local rock layer, and the wear resistance is better than the original one. "High-strength drill pipe" is another main product issued this time. The drill pipe manufacturing uses thread quenching technology, which not only accelerates the completion of the construction work, but also improves the wear resistance. It prolongs the service life and it can also save engineering costs to a certain extent. It is understood that in order to better serve the project, the company also sent engineers to provide follow-up guidance services throughout the process. Meanwhile, the products sent to the Sichuan-Tibet line site are independently developed by the company.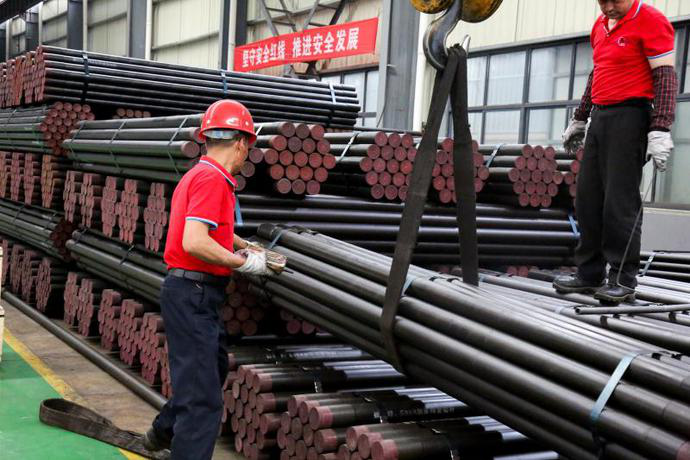 Wuxi Geological Drillng Equipment Co.,Ltd is a professional manufacturer in production of geological exploration equigment and drilling tools, including various of standard geological core dril rods & drilpipes, core barrels, recovery tools, a variety of standard impregnated d amond core bits, surface set diamond core bits, surface set natural diamond reaming shells, impregnated diamond reaming shells, PDC core bits, shoe bits, full hydraulic underground drilling rigs etc. The company has strong product development capabilities and products can be customized according to customer's special requirements.