Wuxi Geological Drilling Equipment in IME & PHILCONSTRUCT
Views:251 Author:Site Editor Publish Time: 2019-11-18 Origin:Site
Congratulations! Wuxi Geological Drilling Equipment finished attending IME 2019 & PHILCONSTRUCT 2019 successfully. Having expected and prepared for a long time, we finally attended the exhibition and communicated with many customers face to face. So many visitors showed interest in our company and products.
We brought some sample drill bits to the exhibitions. During the exhibition period, visitors stopped at our booth and inquired a lot of questions. Our samples were sold out already.
The 8th Edition of the exhibition, of "IME 2019", a prestigious biennial international exhibition focused on Mining, Equipment, Minerals, Metals and allied industries in India. 8th IME 2019 is scheduled during November 6-9, 2019 at Eco Park, Rajarhat, Kolkata, India concurrent to a very high level 8th Asian Mining Congress organized by MGMI at Hotel Westin, Rajarhat, Kolkata.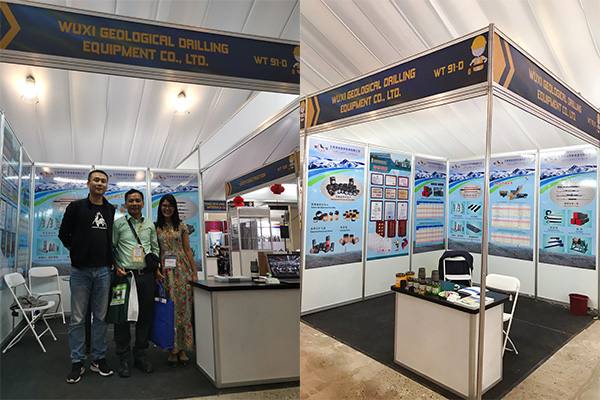 Touted as the biggest expo of its kind in the Philippines, PHILCONSTRUCT has been defining the landscape of building and construction in the country for over two decades. It now serves as the annual meeting place for the industry's movers and shakers, gathering hundreds of the leading suppliers and thousands of trade buyers in one venue. Our sample drill bits were popular and competitive among similar products in the exhibition.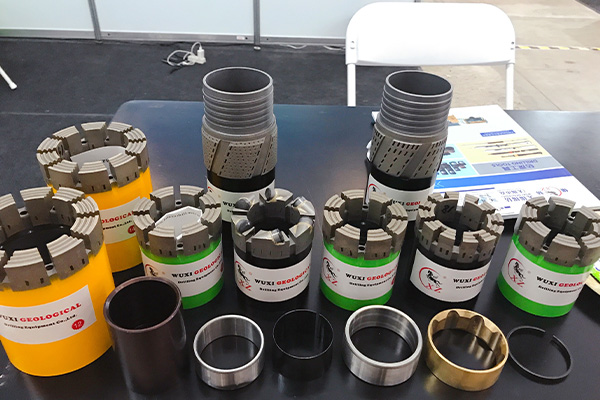 Wuxi Geological Drilling Equipment Co., Ltd. is a professional manufacturer in production of geological exploration equipment and drilling tools., including various of standard geological core drill rods & drill pipes, core barrels, recovery tools, a variety of standard impregnated diamond core bits, surface set diamond core bits, surface set natural diamond reaming shells, impregnated diamond reaming shells, PDC core bits, shoe bits, full hydraulic underground drilling rigs etc.
We always try our best to meet our customers' requirements and improve our technology.
Your smile and satisfaction are our final goal!