Wuxi Geological Drilling Equipment Finished Attending PERUMIN Successfully
Views:219 Author:Site Editor Publish Time: 2019-09-20 Origin:Site
PERUMIN is the second largest mining event in the Americas. It's not just a trade show but a conference, a myriad of satellite networking events and THE gathering of the entire Peruvian mining community, from the President of the country down!
PERUMIN has been central to the successful market entry and expansion strategies of many Australian METS firms. Thanks to its location in Arequipa, the capital of Peru's southern mining belt, PERUMIN effectively captures senior executives, mine superintendents, procurement managers and technical staff for the duration.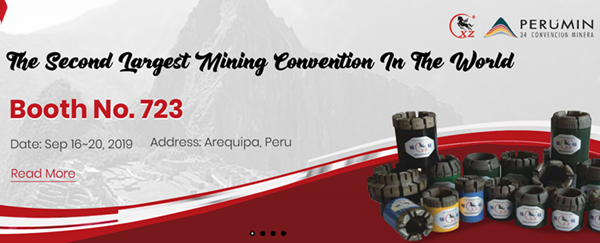 We attended the exhibition from 16th to 20th in September at Arequipa, Peru and our booth is No.723. We sent a few workers to the exhibition. We set up our booth and decorated it carefully. Many customers showed interest on our company and products and inquired many details about our products. Our staff answered all their question patiently and exchanged name card with customers to keep contact in the future.
During the exhibition time, we knew so many people from all over the word and many of them are quite interested in our company. It's high possibility that we could build partnership in the near future. We sincerely welcome more and more people know about us and cooperate with each other.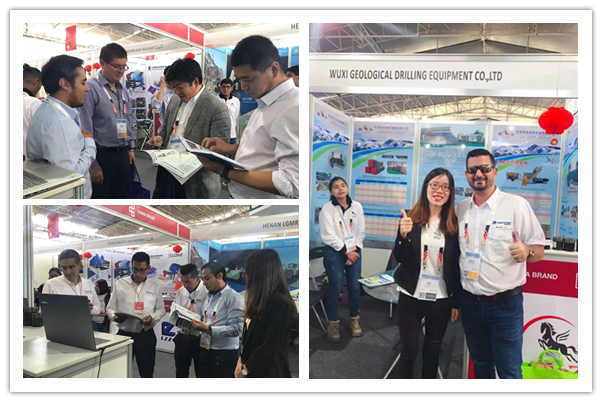 Wuxi Geological Drilling Equipment Co., Ltd. is a professional manufacturer in production of geological exploration equipment and drilling tools., including various of standard geological core drill rods & drill pipes, core barrels, recovery tools, a variety of standard impregnated diamond core bits, surface set diamond core bits, surface set natural diamond reaming shells, impregnated diamond reaming shells, PDC core bits, shoe bits, full hydraulic underground drilling rigs etc. The company has strong product development capabilities and products can be customized according to customer's special requirements.
We have cooperated with many companies till now and they all give our products good comments. We sincerely welcome more customers inquiry our products. You can also contact us and visit our factory. It's our pleasure to be your guide and make you learn more about our company.