Tools and Equipment Necessary for Geotechnical Engineering
Views:156 Author:xizuan Publish Time: 2019-02-18 Origin:Site
Geotechnical engineers and technicians make use of a specific kind of tools and equipment so as to study or acquire information concerning various forms and construction of earth materials. Moreover, obtaining information about the earth's forms and construction helps architects as well as technicians design and also construct buildings, roads, foundations, earthworks and oil rigs appropriately. Some of the most common geotechnical tools and equipment will be introduced and explained in this article. We would find out what those tools are and how they are essential for Geotechnical engineering.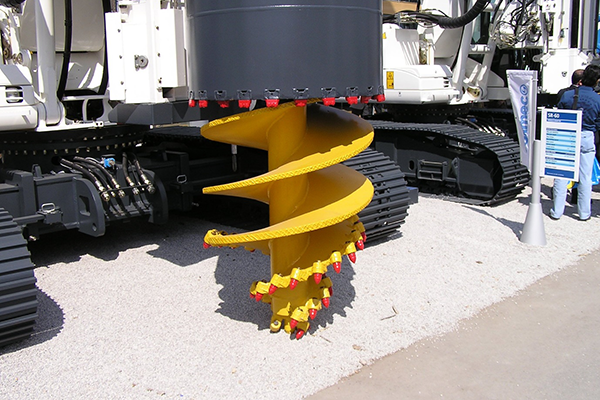 There are lots of careful considerations which are to be made during the construction or establishment of a building. For instance, is the earth condition of a particular location suitable for constructing building or roads? Geotechnical experts usually perform a number of tasks such as planning and design. They try to find out what the safest and most practical way to combine building materials and land is. Engineers likewise consider the potential hazards and problems such as natural calamities like landslides, earthquakes and sinkholes. The existence of such issues is the main reason why there are various kinds of equipment used in different geotechnical processes. The use of the appropriate kind of tools and equipment for each process is aimed to achieve the best result possible.
There are various kinds of geotechnical engineering machine and drilling equipment used to dig into the ground. These are tools which are designed mainly for underground drilling and there are those that are designed for surface drilling. Each of these devices are branded and specialized so as to guarantee accuracy as well as efficiency.
Beside the tools earlier mentioned, geotechnical experts likewise use auger drilling rigs. Auger drilling is accomplished with the aid of helical screw that is driven into the ground in a rotating motion. Excess soil is removed from the borehole by the blade of the screw. Auger drilling is limited only to weak, weathered rock or soft unconsolidated materials. Other materials which are commonly employed for Geotechnical Engineering includes inclinometers and tilt sensor. Both of them are popularly used in a wide range of geotechnical engineering solutions and procedures such as uncovering the earth's lateral movement or the lateral deformation of particular existing structures.
Geotechnical engineering companies do not only rely on mechanical tools and equipment to achieve the best results. There are those that also rely on geotechnical software as a form of equipment for Geotechnical Engineering. These types of software programs provide engineers the means to carefully analyse and study the basis of ground or land structures. Geotechnical software help make it easy for engineers to find the best and safest design for a building or structure. It also can be considered as a necessary precursor for construction and drilling.
There are several companies around the world that specialize in Geotechnical Engineering services. If you intend to build in a specific location or does not know the appropriate place to erect your building, you should find a reliable as well as professional company which can offer the best service for you at a competitive rate.