The Investigation and Construction Process of Geotech Drilling Site
Views:224 Author:xizuan Publish Time: 2019-03-12 Origin:Site
Geotechnical investigations are usually done by geotechnical engineers or engineering geologists, using gotech drilling equipment to derive data regarding the physical features of soil earthworks and foundations. They obtain the information for intended structure purposes, as well as for the repair of possible distress to embankments and structures which may have been brought on by subsurface irregularities.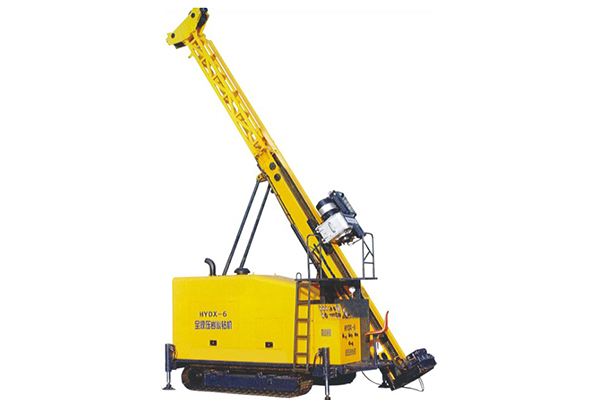 Such a process - which is part of the construction process - is called a site investigation, which is also used to by the said engineers to determine the thermal resistivity of soils or backfill materials needed for underground transmission cables, oil and gas pipelines, radioactive waste disposal and solar-themed storage initiatives. Geotech drilling site investigation and the construction process is used to solve the most geotechnical engineering problems.
Investigation
An ideal geotech drilling site investigation done with the best equipment will include surface exploration and subsurface examination of a designated site. Some of the time, geophysical methods are used to acquire information about the sites, and the subsurface exploration often entails soil sampling and lab tests of the solid pieces of evidence obtained. To curb the risks these uncanny developments could pose to the buildings to be erected, the information collected is used to determine whether or not a site is appropriate for the planned construction project.
Drilling
The geotech drilling proper is fundamentally used for site analysis, including drilling to obtain samples of rocks, measure the stableness of the soil and determine the general geological makeup of the. Before any kind of construction, such analysis' importance cannot be emphasized enough, especially when done with the right geotech drilling equipment. This is because unsafe rock or soil conditions could undermine the integrity of such site and lead to a structural collapse of the buildings erected in the event of natural disasters such as tornadoes, floods, earthquakes, and even tremors.
Why Drill?
Geotechnical drilling equipment areas well used to look for mineral deposits, shreds of evidence of oil gas and other possible valuable resources. The core samples and the data derived from the sample is used to establish the viability of the project to be executed on the site. In places such as Australia, regulations demand that sites need to undergo relevant investigation for safety purposes before a building permit can be granted. As such, drilling rigs and other essential site investigation and geotech drilling equipment are deployed to the location to monitor and identify changes that could lead to problems.