Description
Wireline drill tools can lift drill core from drill rods without picking up bits.All the tools include principal parts of the drill tools,overshotassembly ,drill rods.holding dog,circle wrench and etc,their advantages are higher penetration,higher core recovery ratio.longer bit life and lower our ab intensity,and the advantages get more clear with the increasing of hole depth.
Basic info
Original: Wuxi, China
Certification: ISO9001
Price: Negotiable
Model NO: BQ NQ HQ PQ NQ3 HQ3 PQ3
Usage: Wireline drilling
Payment term: TT, LC
Delivery date: Negotiable
Packing: export standard
Standard:Boart longyear/Atlas Copco
MOQ: 1 set
Advantages:
1.Faster coring at greater depths
2.Good stability due to constant diameter of the drill string
3.excellent hydraulics
4.Good core recovery
Size Available:
T2 series: T2-56, T2-66, T2-76, T2-86, T2-101, T2-131
T6 series:T6-76,T6-86,T6-101,T6-116,T6-131,T6-146
wire line : N, H, P, N3, H3
WF series: HWF, PWF
MLC series: NMLC, HMLC
LTK: LTK48,LTK60
Chinese series:P56、P59、P75、P91、PA-110、PA-130、PA-150
Chinese wireline:S57、S59、S75、S95、 S110、S130
Wireline double core barrel consists of

1.Head assembly

2. Inner Tube 1.5m or 3.0m

3. Stop Ring

4.Core Lifter

5. Core Lifter Case

6. Locking Coupling

7. Adapter Coupling

8. Landing Ring

9. Outer Tube 1.5m or 3.0m

10. Inner Tube Stabilizer

11. Thread Protector



Company information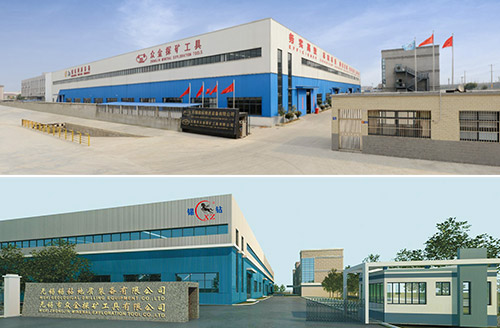 Wuxi Geological Drilling Equipment CO., LTD
Tel: +86-510-81631001
Fax: +86-510-81631009
Mob: +86-19901425830
Add: No122 Xizhang Road,Gushan Town,Jiangyin City,Jiangsu Province
E-mail: sales@chinaxizuan.com
Website: http://www.chinaxizuan.com

If you're looking for Prospecting Tool, Standard Wireline Double, Triple Tube, Diamond Bit Core Barrel of PQ/HQ/NQ/BQ, welcome to consult the quotation with our factory. We're one of the leading Core Barrel manufacturers and suppliers in China, offering low price and excellent service. For customized products, contact us to inform us of details now.