Light Weight Wire Line Tool Steel Drill Rod for Mining Exploration
Views:206 Author:Site Editor Publish Time: 2019-06-21 Origin:Site
There are different types of wireline tool steel drill rods available in the market, which includes HQ drill rods, HDD drill rod, and NQ drill rods. These are used for various reasons. However, they are mostly used in mining exploration. These high-quality rods are perfect for mining exploration, as they are hard and durable. They do not get affected by heat or pressure. At present, we are going to tell you about the lightweight wireline tool steel drill rod for mining exploration.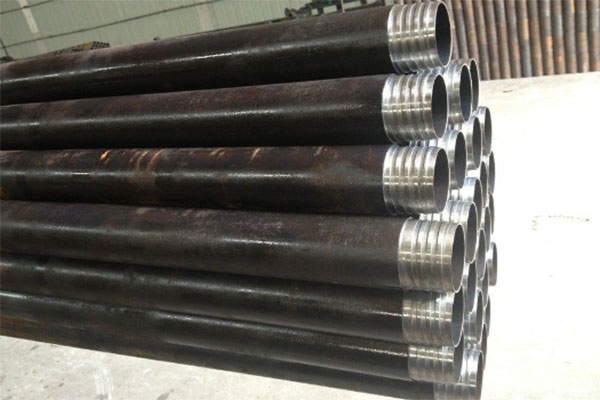 Specifications
There are many specifications of this drill rod. It is essential for you to know these specifications if you want to go for mining exploration. Have a look:
• The penetration rate of this drill rod is too high
• It has a long life and is cost-efficient.
• It is excellent when it comes to cemented carbide.
• It can lower down the cost of mining.
Description
Big companies are manufacturing wireline tool steel drill rods in the best way. They make these rods according to the DCDMA standards. The companies use top quality alloy steel, which can bear heat to the maximum. They also produce these rods in diverse forms which include HQ drill rods, HDD drill rod, NQ drill rods. The highest quality material is used for these rods to make them sturdy, resistant, tough, and efficient. They cannot just be used for mining but other demanding applications. Before using these rods, the companies first test them under particular conditions. When they work well during the testing period, then they are taken to the distribution area.
Superb Features
When it comes to the features, then there are numerous features of lightweight wire line tool steel drill rod. For every miner, it is essential to know these features before purchasing this drill rod.
• Tubing
The manufacturers use top quality alloy steel for the tubing. The tubing is straight and consistent. It has heat treatment, which makes it stand apart. It is readily accessible in several sizes you can get the size of your choice.
• Thread
There are three threads used in it which are up to one inch. These threads are easy to break and make at any time. They can bear 30 percent of load efficiently. They are good for average applications.
• Heat Treatment Thru-Wall
The lightweight wireline tool steel drill rod gives 120 percent material strength. There are heat treated box threads present in it which maximizes the wear life of the thread.
• Lightweight
This drilling rod is light in weight because of which the miners can handle it proficiently. They do not need lots of labors to manage it.
Final Word
After reading the above explanation, you can know the lightweight wireline tool steel drill rod quickly. It does not matter what sort of mining exploration project you have; you can use it without a doubt. You can use any type of drilling rod for mining like HQ drill rods, HDD drill rod, NQ drill rods. All you need to do is to know your requirements. In this way, you can pick the right drill rod for the project.