Description:
BW-250 mud pump is a horizontal triplex single-acting piston pump.For this drilling pump.two cylinder diameters and four shifts of speed are available.Triplex mud pump with large cylinder diameter (80mm) is applicable for large-diameter drilling machine, while pump with small cylinder diameter (65mm) is suitable for small-diameter drilling machine.Both of the mud pumps enjoy four shifts of displacement and suite well for different hole depths and diameters.This drilling pump is also perfect for cement mortar grouting with the water cement ratio reaching 1:1.
The drilling fluid used by this reciprocating piston pump shall not contain any chemical impurities that are corrosive to metals and rubber parts. When using mud for flushing, the recommended proportion of water and mud is between 1.03 and 1.12, viscosity of mud between 18 and 25S, silt content lower than 4%, diameter of sand particles not exceed 3mm, and PH value around 7 to 8. No tiny mud balls, weeds, leaves and other impurities are allowed in the mud.
With sophisticated structure and new materials in China and abroad, small volume and light weight, easy assembly and disassembly as well as long service life of high wear parts, this mud pump enjoys superior performance.
Specifications
Maximum flow

250L/min

Maximum pressure

80kg/c㎡

Driving power

15kw

Suction pipe diameter

75mm

Drainage tube diameter

30mm

Weight

560kg

Drilling depth(M)

Diamond bit<1500

Tunsten carbide bit<1000

Dimensions(cm)

1100X995X650

Weight

760kg
Our services
Ø Provide the technical solutions;
Ø Manufacturing of non-standard equipment;
Ø Professional technical training and guidance on site according to the contract;
Ø Supply accessories at any time;
Ø Tele-technical consulting and services;
Ø Other special technical service according to client's requirements.
FAQ
1. Are you a manufacturer, trading company or a third party?
We are a manufacturer, and we have builded up our company since 2008.
2. Where is your factory located?
Our factory address is : No122XizhangRoad,GushanTown,JiangyinCity
3. How can i get to your factory?
Our factory is near shanghai Airport, we can pick you up in the airport.
4. If i will need to stay in your place for few days, is that possible to book the hotel for me?
It's always my pleasure, hotel booking service is available.
5. What is your minimum order quantity, can you send me samples?
Our minimum quantity is 1 pc. We can send small value free samples like, warmly welcome you to come visit our company.
6.Is your price competitive?
A: Only good quality product we supply. Surely we will give you best factory price based on
superior product and service.
Company information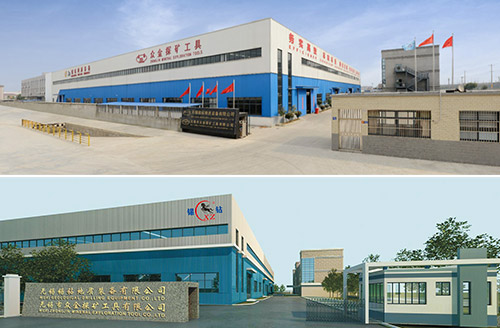 Wuxi Geological Drilling Equipment CO., LTD
Tel: +86-510-81631001
Fax: +86-510-81631009
Mob: +86-19901425830
Add: No122 Xizhang Road,Gushan Town,Jiangyin City,Jiangsu Province
E-mail: sales@chinaxizuan.com
Website: http://www.chinaxizuan.com

If you're looking for horizontal, triplex, hydraulic motor piston mud pump bw250 for drilling rigs with high quality, welcome to consult the quotation with our factory. We're one of the leading Mud Pump manufacturers and suppliers in China, offering low price and excellent service. For customized products, contact us to inform us of details now.