Geotech Drilling Site Investigation and Construction Process
Views:259 Author:xizuan Publish Time: 2019-03-05 Origin:Site
Geotechnical drilling is usually related to the development of a structure such as an oil rig or bridge. This is conducted on a site before the building of a structure as part of the site investigation process. The construction process is usually executed by geotechnical engineering firms and would be supervised by a geotechnical expert who ensures drilling meets the needs of the project.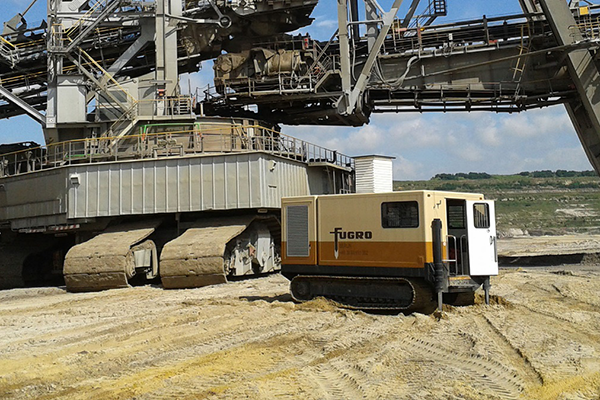 Since geotechnical drilling is aimed at investigating the construction site, data which are gathered from drilling rocks and soil sample testing determines the safety as well as suitability of a construction for that particular area. The site study is essential when there is need to erect a large structure. Soil or rocks uncertain conditions can lead to the collapse or may create a hazard in an earthquake or flood. However, the site should be checked thoroughly and also tested for safety according to the law before permission to build is issued, and that continuous monitoring of security is done so as to detect any changes or signs of developmental problems which may pose a threat to development.

During the process of construction, geotechnical drilling involves drilling in preparation for the foundation and supports various drawers. The drilling of this type is usually supervised by a professional engineer confirming the location of the hole so as to ensure that the drilling is successful. Drilling a hole in the wrong place can result to problems which may cause several delays.
Geotech drilling is mainly of used in a two-part process: Firstly, it is used for performing a site investigation for any planned structure, before it was ever built, and second, as part of the construction process, including prepping for foundations and various supports. A geotechnical engineer would typically oversee that these processes are executed reliably to ensure a safe and successful construction output.
Geotech Drilling for Site Investigations.
Site investigations are crucial for large structures. Unsafe soil or rock conditions may lead to structural collapse or could create threat to an unexpected earthquake or flood. The purpose of having a Geotech drilling on site investigations is to be able to gather soil samples, and soil sample data that would analyse the suitability as well as safety of a structure in that particular environment. Moreover, the law would require site investigations before issuing any permit to a contractor. This principle should reduce any posing threat to human health as well as the environment.
Geotech Drilling during Construction Process.
Obviously, to get the required depth which would be used to install foundations in any structure, contractor would require Geotech drilling. Other projects such as building an oil rig, geotechnical exploration as well as mining would all need drilling. Drilling is used to take core samples and to gather information about the site where the construction would take place. It is also used by scientists to learn more about the Earth, for instance, when you take out samples from ice cores it may reveal the fascinating record of the earth's climate history.
Geotechnical drilling is required in most geotechnical engineering and civil engineering projects. This entails expertise as well as proper equipment so as to become successful, safe, reliable and cost-effective.