Drilling Rig: Factors of a Quality Drill Machine
Views:216 Author:Site Editor Publish Time: 2019-11-15 Origin:Site
The choice of drilling equipment is the most critical decision in the entire selection process. This is because it will have a significant impact on the whole drilling performance. Here, we shall be looking at those essential factors to consider when choosing a top quality drilling equipment.
#1 The drilling depth: it is necessary to ensure that the drill rig should be able to provide the mechanical energy to drive the drills down to the expected depth underground. While some models are designed to go as deep as 10000 feet, others can go more than such depth.
#2 Power source: determine what powers the entire movement; hydraulic, steam, electrical, or mechanical force.
#3 Pipe used: what type of pipes can be attached to the drilling equipment? Determine if it's a metallic or plastic drill or a coil tubing.
#4 The rotation type: Here, you consider the kind of rotation which includes sonic, top drive, rotary table, and others.
However, it is usually daunting especially for the newbies, when choosing the right and high-quality drilling equipment. But with the right set of knowledge and skills, you can select the best from the market. There are essential factors that you need to look out for, and that will help you out.
The experience of the supplier or drilling equipment manufacturer: Experienced manufacturers usually have a team of researchers who keep up with the trend as they continually strive to solve the challenges of their customers. As a potential buyer, you can look up the company profile and other information available on their online platform to get the necessary details about the company or drilling equipment manufacturer you want to deal with.
Look out for reviews from previous buyers or partners in the sector who have dealt with them in the past. Feedback is another way of knowing how competent and reliable a potential drilling equipment manufacturer is when you want to deal with them. You can access their website to read up testimonies, which will help you to decide on the best to choose for your drilling business.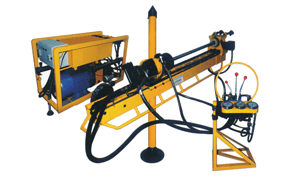 Certifications: Another essential factor to look out for is international certifications: There are different certifications required for any high-quality equipment or machinery. However, any reputable manufacturer would ensure that such accreditation of quality and manufacturing processes is maintained. For example, the Certified as per ISO 9001:2015 and ISO 14001:2015 are the up-to-date requirements for any reputable and reliable drilling equipment manufacturer.
Other factors include; the components of the drilling rig, such as the drill pipe, mast, top drive, monkeyboard, drilling line, hoist line, catline boom and more. The drilling equipment price is also an essential factor to consider. There are different price ranges for different models of the drilling rig. Your choice will depend on your budget and your drilling needs.
Today, there is a wide variety of drill rigs for sale in the global drilling equipment market, such as the All-in-One core exploration tower rig, the full hydraulic underground drilling rig, and many others. However, it is best to ensure that you know what it takes to identify the standard and high-quality equipment. Again, it is essential to ensure that the drilling equipment is suitable for your industrial drilling needs.