Description
Manufactured with advanced technique,diamond circle wrenches can avoid damage to rods and bit.They are especially fit to screw up and off wire-line coring rods.
Description:BQ、NQ、HQ、PQ
We can produce according to requirements
We have the developed machine and experienced technician to meet your requirement of orders.
Basic Info
Original: Jiangsu, China
Certification: ISO9001
Price: Negotiable
Payment term: TT, LC
Delivery date: Negotiable
Packing: export standard
Market: Middle East/ Africa/Asia/South America/Europe/North America
MOQ: 1 set
Company information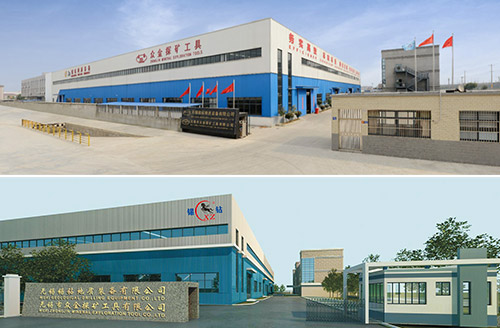 Wuxi Geological Drilling Equipment CO., LTD
Tel: +86-510-81631001
Fax: +86-510-81631009
Mob: +86-19901425830
Add: No122 Xizhang Road,Gushan Town,Jiangyin City,Jiangsu Province
E-mail: sales@chinaxizuan.com
Website: http://www.chinaxizuan.com

If you're looking for Different Kinds of Diamond Circle Wrenches, Drill Rod Wrenches, welcome to consult the quotation with our factory. We're one of the leading Drilling Accessory manufacturers and suppliers in China, offering low price and excellent service. For customized products, contact us to inform us of details now.