Description
The head assembly provides: latching and pivoting spearpoint mechanisms to allow insertion and retrieval of the inner tube assembly, a bearing assembly to allow the inner tube to remain stationary and avoid sample damage while drilling, fluid pressure operating indications and fluid control valves. All head assemblies incorporate a shut off valve assembly which provides a fluid pressure signal to the drill operator when the valve members are compressed, indicating a full or blocked inner tube.
Basic Info
Original: Wuxi, China
Certification: ISO9001
Price: Negotiable
Model NO: BQU NQU HQU
Usage: Wireline core barrel parts
Payment term: TT, LC
Delivery date: Negotiable
Packing: export standard
Standard:DCDMA
MOQ: 1 PC
Item

Description




1

Locking coupling

2

Adaptor coupliing

3

Landing ring

4

Outer tube 1.5m/3m

5

Stablizer

6

Reaming shell

7

Diamond core bit

8

Head assembly

9

Inner tube 1.5m/3m

10

Stop ring

11

Core lifter

12

Core lifter case
Our Advantages
a. Extensive production experience: we are specialized in diamond core bits,drill bits,wireline drilling tools,drill pipes,casings,mud pumps, underground drilling rigs with an experience of 10 years.
b. Complete production facilities: owning precision CNC machine, Milling machine, Sintering machine, Manipultator and other advanced equipments. Our technicians will do regular scheduled maintenance on these machines to guarantee them work well.
c. High quality raw material: we mainly choose raw material from big steel factory, such as TPCO, BAO STEEL, SHA STEEL, which are best and largest raw material manufacturer in China.
d. Strict Physical/Chemical testing procedures: meeting the requirements of the product design and process, providing reliable testing data.
e. Short Delivery time: If one container 15-20 days. We also stock some standard-sized tubes and rods, if you need 3-5 pcs, we can delivery soon.
f. Safe packing: anti-rust oil be spread on tubes and rods before shipping, plastic caps on tube ends to protect inside surface, each rod be protected with cardboard tube. Finally be packed with seaworthy package or in wooden case.
g. Best after-sale service: Over 60% products are sold to the Southeast Asia, Middle East and Europe, and all products are trusted by domestic and foreign customers.
Company information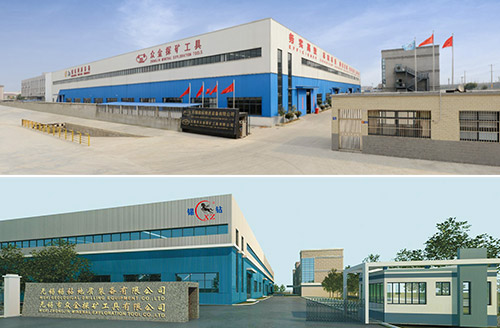 Company exhibition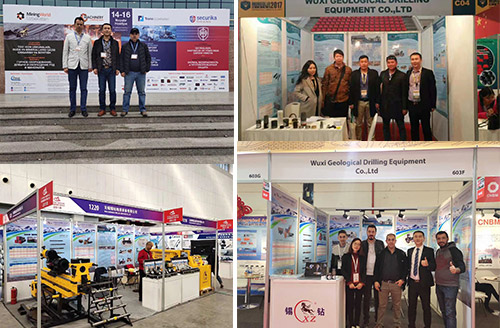 Please feel free to send us your detailed requirements, you would be satisfied with our service.
Contact Below:
Wuxi Geological Drilling Equipment CO., LTD
Tel: +86-510-81631001
Fax: +86-510-81631009
Mob: +86-19901425830
Add: No122 Xizhang Road,Gushan Town,Jiangyin City,Jiangsu Province
E-mail: sales@chinaxizuan.com
Website: http://www.chinaxizuan.com

Main Equipments Packages Testing Devices Delivery:
| | |
| --- | --- |
| By Express | 1kg-50kg |
| By Air | 50kg-500kg |
| By Sea | 500kg or more |
If you're looking for bqu nqu hqu core barrel head assembly, welcome to consult the quotation with our factory. We're one of the leading Core Barrel manufacturers and suppliers in China, offering low price and excellent service. For customized products, contact us to inform us of details now.