How to Clean Core Drill Rig Corretly
Views:234 Author:Site Editor Publish Time: 2019-10-25 Origin:Site
A core drill rig is an important drilling rig which is available in the marketplace. It has many types, and each type is used for a particular application. It is compact and light in weight. This drilling rig has been designed incomparably.
If you have a drilling project and want to complete it efficiently, then it is better to use a core drilling machine. This machine includes the latest devices that make it stand out. This machine is easy to handle. The operators can adjust the angle of a drilling rig to complete the task correctly.
How to Clean Core drill rig in the Correct Way?
When you have used core drill rig in your project, then it is imperative to clean it up. In this way, it will be easy for you to use them next time. If you do not perform the cleaning task, then the rigs will lose their quality with the progression of time. However, cleaning is not an easy task at all. You have to do it correctly. Otherwise, it will be of no advantage.
Many core drilling rig manufacturers provide a cleaning guide when you purchase them. You have to follow the guidelines properly. These guidelines will lead you to the correct cleaning method. If you do not have a guide then no problem! We are going to explain the right way to clean these rigs.
There are a few cleaning fluids that you need to use to clean the core drilling rigs. These fluids are easily available. Firstly, these fluids are inserted into the pressure rig washer. This washer has the capacity to perform pressure washing. In this way, the hard and soft dirt eradicates from the drilling rig efficiently. The rig washer has been designed specifically for rigs cleaning. You have to start the rig washer and direct it towards the core drill rig. It will work as a degreaser and solvent. As a degreaser, it will remove all the greases and dirt that cannot be cleaned with any other method. Moreover, the fluids present in this washer will remove the pesky deposits when applied with pressure.
After that, the drilling rigs are washed up with hot or cold water. The core drilling rig manufacturers recommend hot water as it removes the fluids and chemicals from the rigs. Now, you can use a dry yet new cloth to clean the core drilling rig.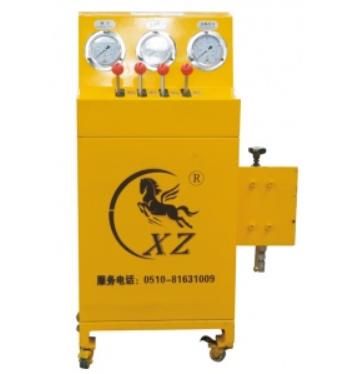 Why Is Cleaning of Core drill rig Important?
Core drilling rig cleaning is important due to diverse reasons. When you have used these rigs as underground drill rigs, then you should clean them up. The underground dirt and debris come over these rigs. If not removed, the drilling rigs will not remain usable. You may run out of this rig when you will need it the most. For these conditions, you have to keep it ready for use.
There are some contractors who do not have time or knowledge to clean these drilling rigs. In case you are one of them then there is nothing to worry about! All you have to do is to hire a company that can perform the cleaning in a correct way.